Useful Links
The sites listed below provide useful, information as an adjunct to the content of this site, however, Vanderbell health does not accept responsibility for any of the content or advice that may be shown on those sites.
Rehab 4 Addiction is a really useful free drug and alcohol addiction helpline in London and the South East England.
Founded to assist those affected by substance misuse and their loved ones. Rehab 4 Addiction is a helpline set up by those who are themselves in recovery from addiction. Follow this link or ring 0800 140 4690.
THE UK'S LEADING ADDICTION TREATMENT HELPLINE
Free help for anyone affected by addiction with advice on both NHS and private drug and alcohol treatment options. Go there.
MyGym - The UK Fitness website featuring training & workout guides, nutrition, lifestyle and motivation posts. Whether your building muscle or running a marathon. Real People, Real Fitness.
www.mygym.co.uk
We provide that spark to ignite your own fitness routine. Through health, nutrition, muscle and weight loss we'll help you create the perfect fitness plan.
www.sparkfitness.co.uk
Shout Fitness - We shout about all things fitness! From training to motivation, Shout Fitness will give you all the information you need to lead a happy and healthy life.
www.shoutfitness.co.uk
Loxley Sports - Suspension Trainers, Barbell Collars and Kinesiology Tape. Loxley is a fresh and upcoming sports brand. Help achieve your fitness targets with Loxley Sports.
www.loxleysports.com
Exercise and Nutrition Tips is a blog that gives you useful exercice and nutrition tips to help you reach your health and fitness goals.
Go there.
The
personal fitness journey of Paul Stainthorpe
. From first-time Father to Fitness and events to fundraising.
Sports and Remedial Massage in Cambridge and London. Specialists in Sports, Remedial Massage as well as Deep Tissue Massage, we cover parts of London and the whole of Cambridge. Target Massage is suitable for both athletes and the general public.
www.targetmassage.co.uk/
4Ever Fitness - Training and Exercise Tips.
Everything about fitness training and exercise tips. Eat right and live healthy with 4Ever Fitness.
www.4everfitness.co.uk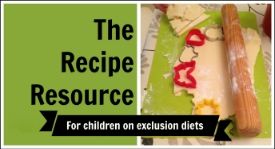 The Recipe Resources
A Resource for parents of children with food allergies on exclusion diets.
The Gentleman's shop is the finest e-commerce website dedicated to shaving products and grooming supplies for men. Visit the website to find great gift ideas for a man.
Full Stride Running Blog
Full Stride is a running community in the north east of England. We share training and nutrition tips as our very own personal running stories.
http://www.fullstride.co.uk
Cassiobury Court offers drug and alcohol addiction treatment. This includes detoxification, rehabilitation and aftercare. Call: 01923 804 139